As I put together my 2019/2020 cyclocross calendar, I thought I'd write about the races I'm looking forward to the most. Though most of the races in the calendar are old acquaintances, there are a few that I am really looking forward to.
7. Dubendorf
I don't want to be 'boring course'-mongering, but when I visited the venue last summer, it didn't inspire much confidence. As it is located on an airfield, it really is as flat as a pancake, so I don't really envision any challenging course features. I think the saving grace for the race will be the weather, if we are lucky, there will be snow. Also, don't forget the Aviation Flab Museum, an excellent aviation museum literally next to the race venue.
6. Nommay
I like races in France, the crowds always make up in excitement and support what they might lack in numbers and Nommay is no exception.
5. Brussels
I missed this round of the DVV Trofee series last year, so I'm looking forward to shoot this race for the first time. Based on the live stream, it looked like a fun little course.
4. Silvelle
I know nothing about the venue of the European Championships, so I'm curious what it would be like. The course map shows, that there will be bridges and other fun features, so let's hope for the best.
3. Zonhoven
Zonhoven is always fun to shoot and last year's semi-snowy race in its new slot in December was a treat. The previous editions of the race were held in October and November, so the December slot means different lights and different weather conditions.
2. Ronse
This is another race that has found a new slot in the calendar. It used to be one of the first series races in the past few years and apart from the shocking 2013 edition, the weather has always been mild and friendly. As the race was moved to the middle of December, it definitely will have a different vibe.
1. Kortrijk
The finish line will be on a bridge – do I need to say anything else? Kortrijk has a special place in my heart, it used the be my base for my first few cyclocross seasons. The course will loop over the Leie three times, it might be difficult to shoot but it should be quite spectacular.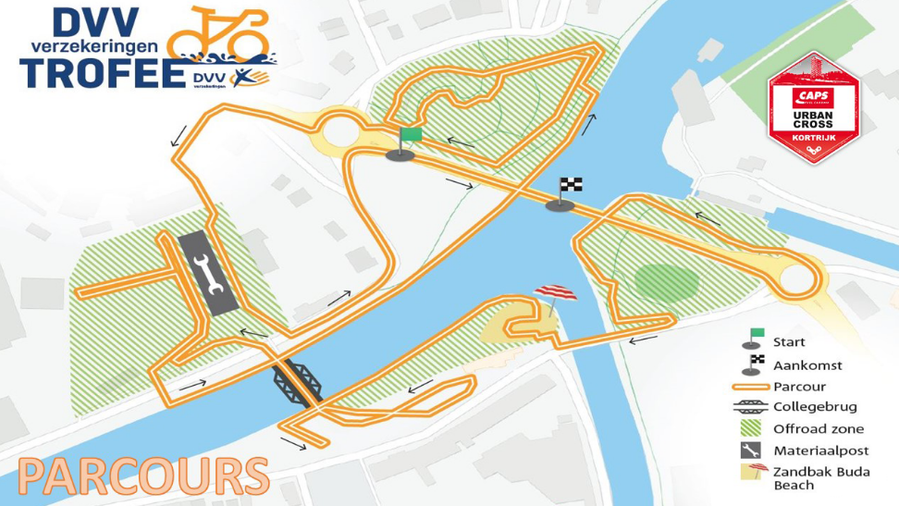 Which races are you most looking forward to?